Spousal Open Work Permit
Canadian immigration is a dream for many people around the world, and there are a multitude of pathways that can help a spouse, partner or dependent child eventually obtain permanent residency. But access to living in Canada is more complicated than simply filling out an application form online.
You must meet a number of requirements to be eligible to sponsor your spouse or common-law partner to become permanent residents to Canada, and often times the most important task you must complete is obtaining a spouse open work permit.
What is an Open Work Permit?
An open work permit allows you to work any job that is non-specific. This means you won't need an existing job offer to apply to any particular job. With a non-specific open work permit, you also won't need to provide what is called a Labour Market Impact Assessment (LMIA) form to be able to work either. In other words, by getting an open work permit for your spouse, it will make things much easier and allow them to find valid and legal employment while they wait for their permanent residency application to be completed.
Overall, the central requirement of acquiring an open work permit for your spouse or common-law partner is financial. To be eligible to sponsor your spouse, you must be able to support the sponsored person financially, and ensure they won't need social assistance from the Canadian government before they can legally work here.
How Long Does it Take to Process an Open Work Permit?
Generally, it will take four or five months to process the application form to sponsor your spouse's open work permit application. If the sponsored person is already in Canada, they are not allowed to work until they obtain the open work permit.
How Do I Know If I'm Eligible to Sponsor a Spouse for an Open Work Permit?
There are a few requirements you must meet if you're going to successfully acquire a work permit for your spouse or common-law partner. While you can read about all the of the details on the government's website here, some of the more important elements are as follows. You must:
Be at least 18 years old
Be a Canadian citizen or a Permanent Resident
Be able to prove you're not using social assistance
Be able to pay for the costs associated with the person you're sponsoring
Paying for the costs of spouse or common-law partner is a very important aspect of this process, and there are some additional financial requirements associated with a sponsorship as well. While the complete list of details are available in the link above, ultimately, you must:
Agree to take care of the person you are sponsoring
Repay any of the social assistance they may have received
Promise that the sponsored person will  support themselves once they receive a spouse open work permit
Are There Income Requirements?
Generally speaking you do not need to prove that you have enough money to support your spouse or common-law partner unless the spouse or common-law partner also has a dependent child. If that is the case, then you'll have to prove you can support your sponsored person by filling out a Financial Evaluation Form during your application process.
However, if there is no dependent child, you will not need to provide supporting documents to prove you can support the person financially. Read instructions about the Financial Evaluation Form here, or simply contact us for an online consultation and learn more.
What Factors Make Me Ineligible to Sponsor a Spouse for a Spouse Open Work Permit?
Again, many of the details about ineligibility are here on the government's website. But the main elements that will make you ineligible include:
Being under 18 years old
Not living in Canada when your sponsored person becomes a permanent resident
Not being a Canadian citizen or Permanent Resident
If your permanent residence application is still being processed
Not being financially able to support your spouse
Being in jail, prison or a penitentiary
Not having paid back an existing immigration loan, performance bond or court-ordered family support (such as alimony or child support)
If you have any questions or are unsure of some of the details of your Canadian immigration, just give us a call. We will be able to offer you more information than you can find online. Find out if you're eligible today with one of our free 20-minute consultation!
How Much Does It Cost?
The cost to sponsor a spouse or partner is $1,040. The fees associated with acquiring an open work permit are $155 per person, and there is also an additional $100 open work permit holder fee as well. For more online information on the fees for all kinds of immigration pathways, click here.
Contact Us
For answers to all of your questions, make sure to get in touch with us today for an immigration consultation! The first 20 minutes of our conversation is absolutely free. At Tudor House Immigration, we've got the answers and advice you'll need to help make your Canadian dreams come true!
Need Assistance?
Speak with Canadian Immigration Specialist Chris Brown from Tudor House Immigration Services.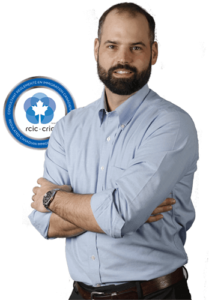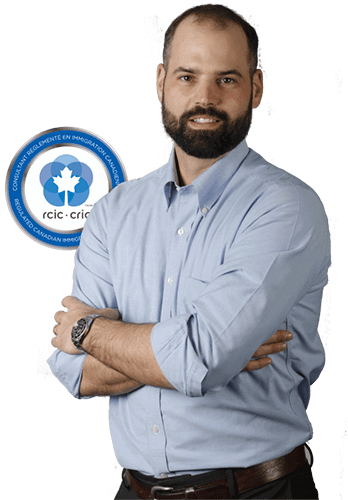 "Chris was both knowledgeable and helpful. He made us feel at ease when asking questions and gave us valuable advice that would have been difficult for us to find on our own."
Alana B – May 18, 2020