Canadian Immigration Consultant in Victoria and Nanaimo BC
Regulated Canadian Immigration Consulting

Express Entry, Business Immigration, BC PNP, LMIA, Family Sponsorship
Book a Free 15 Minute Call
Tudor House Consulting and Chris Brown
"I am passionate about Immigration consulting because I enjoy helping newcomers to Canada reach their dreams. I make a complicated process clear and simple to understand."
– Chris Brown, RCIC and Managing Director.
Mission

To meet each client's short and long term immigration goals by providing fair, trustworthy, and reliable consulting and representation, delivered with the utmost discretion.

Strategy

We strive to make the process as simple and clear as possible by providing up front, candid advice, with easy to follow checklists and timelines, through a dedicated client portal.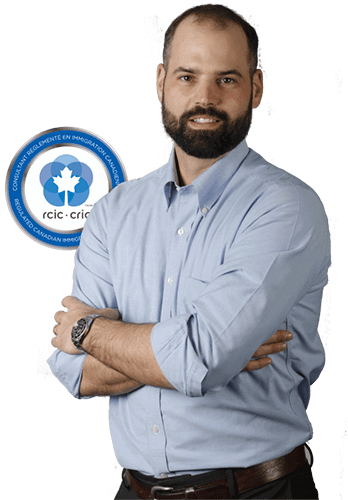 Working With Tudor House Consulting
Careful and trustworthy immigration planning takes time. Tudor House starts by defining what is possible for each client and by making a commitment to achieving specific goals. We strive for auethenticity as your partner in the immigration journey as we ensure that your interests are protected. Our virtual consulting model allows us to reach you anywhere in the world. Booking a client meeting or scheduling a consultation is simple and can be done in a matter minutes either by telephone or online. We are confident you will find our services exceptionally valuable, so we invite you to reach out for a free 15 mintue call. You will speak directly with a Regulated Canadian Immigration Consultant (RCIC). Tudor House is committed to making your future in Canada our personal priority. We look forward to working with you!
Book an Appointment
Want to speak with a Regulated Canadian Immigration Consultant or schedule an Online Consultation?
Testimonials
Chris was knowledgeable with everything that I asked him about in regards to PGWP, work permit and PR as an international student. Was able to answer all my questions and also give insights and advice on things that I should also consider and prepare for.

Chris was very knowledgable, laid out al lthe info in a clear and easy way. He managed to get everything I wanted to know in to my time slot. Great - thanks!

Called exactly on time. It was a complimentary session but he still made sure I knew my options and what would be most beneficial. Didn't pressure me into paying for further services, but I will likely do so anyway because of this experience. For a free 20 minute session? Excellent. Thank you

Mr. Brown laid out the Canadian immigration process in a clear and informative manner. By walking me through various pathways it became clear which steps I needed to take next.
Meet Chris Brown, RCIC
"Immigration consulting is about trust, integrity and commitment. Your Canadian future is my top priority."
Read more about Chris' bio here
What is an RCIC?
Regulated Canadian Immigration Consultants are professionally trained and qualified immigration specialists. Choosing an RCIC is a vital step in achieving your long-term immigration goals.