Immigrate to Canada from UK
Regulated Canadian Immigration Consulting "Guiding the United Kingdom to Canada"
Permanent Residence/Citizenship

Business Immigration

Express Entry/PNPs

LMIA/Work Permits

Family Sponsorship

Study Permits

Visitor Visas

And More
Have Questions About the Canadian Immigration Process?
*Book Your Discovery Call to Learn How We Can Help You
How Regulated Canadian Immigration Consultants From Tudor House Can Help
At Tudor House, we are committed to helping people through the steps they must take in Canadian immmigration process. As members in good standing of the Immigration Consultants of Canada Regulatory Council (ICCRC), we offer trustworthy and reliable immigrations services.
With fairness, integrity and excellence as our guiding principles, our Canadian immigration consulting firm helps protect the interests of individuals and families from around the world who want to immigrate to Canada. Our model of immigration consultation offers complete transparency, and we can reach people anywhere in the world through virtual consultations.
Let us help you establish your future in Canada. We look forward to working with you!
Moving to Canada from the UK
If you're exploring the possibility of a move to Canada from the United Kingdom (UK), you'll likely have a host of questions that need answers. Whether the impetus behind the change is personal or professional, we have all the information you need to make the big move.
After all, Canada is n onsidered by many to be a fantastic place to live, so whether you plan on living in the more temperate climate of Vancouver, British Columbia or the hustle bustle of downtown Toronto, Ontario, there's no need to wait to get started.
The move to Canada from the UK has never been easier. Read on below to find out how you can become a permanent resident today.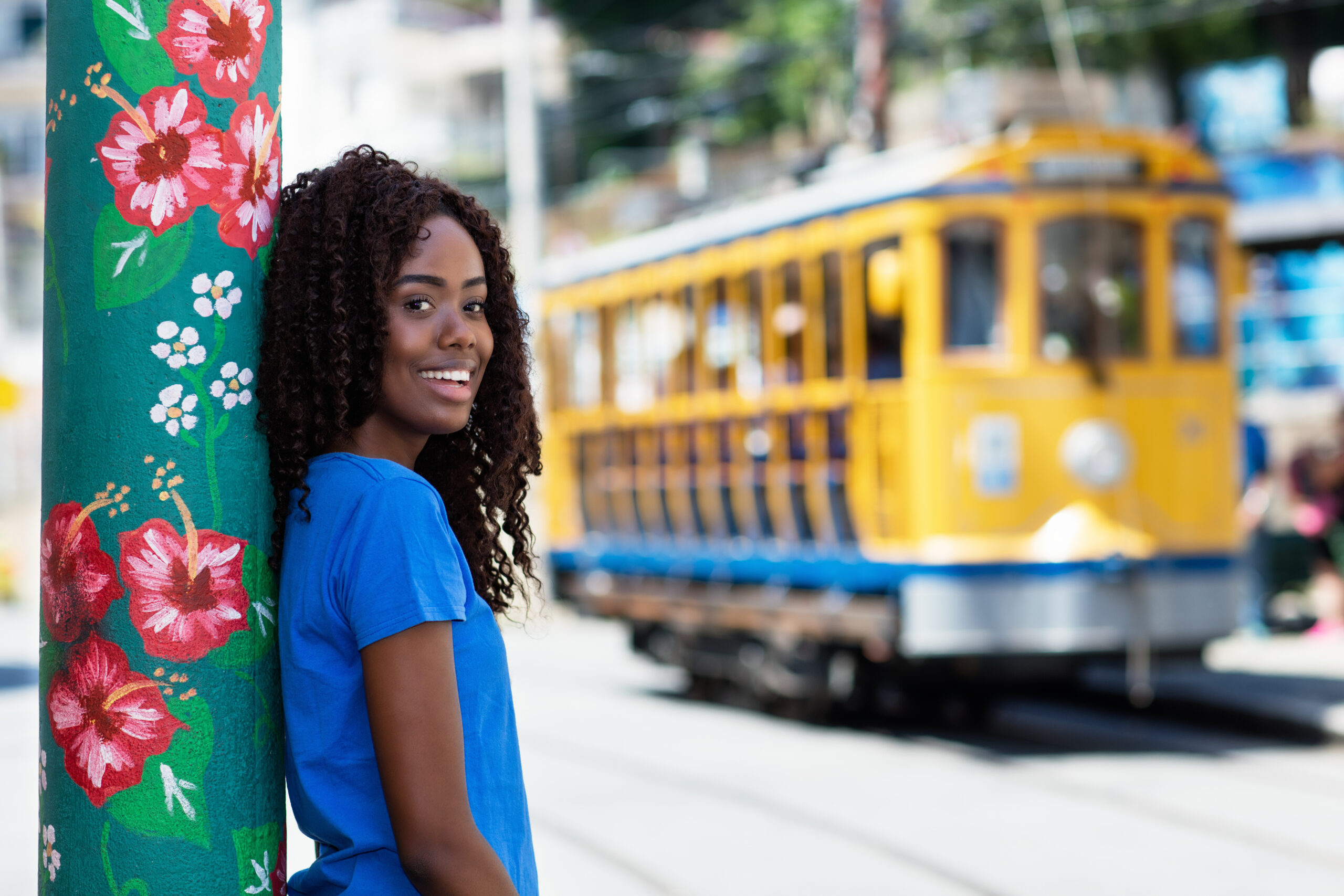 Starting the Journey through Express Entry
Entering Canada from the UK as a Permanent Resident usually requires a pathway through the Express Entry system. Express Entry rewards those with the skills, experience and education that will benefit Canada. Simply put, if you have the right combination of all three, your application is prioritized above others.
UK nationals looking to emmigrate permanently to Canada through the Express Entry system should first conduct an Immigration Assessment of their personal profile to see if they would meet the minimum criteria as well as the current points cut-off selection score. This is where Tudor House Immigration can helpby assessing your eligibility for Permanent Residency through the Express Entry system.
Can British Citizens Live and Work in Canada?
Canada has updated its economic immigration programs to prioritize the entry of skilled immigrants. While there are multiple pathways to a new life in Canada, one of the best options to explore is the collection of three economic immigration programs included under the Express Entry online application process. Those programs are:
Each of the Express Entry programs is designed to help connect workers with job opportunities in Canada before they arrive, and is one of the best mechanisms to ensure that the candidates most likely to succeed economically have the best chance at securing permanent residence. For reference, Canada admitted 65,000 citizens from around the world via the Express Entry pathway in 2017, in 2021, the Canadian government intends to triple that amount.
Foreign workers from the UK who want to benefit from processing times of six months or less should look into these permanent residency programs to find the best fit for them.

What If I'm Retired and Want to Move to Canada?
The Government of Canada's economic immigration programs prioritize the entry of skilled immigrants in order to connect workers with job opportunities in Canada. But this doesn't mean that you can't find a place in Canada!
Any UK citizen can visit Canada for up to six months without a visa. Additionally, if you have a child or grandchild that is already a Canadian citizen, you can receive a super visa which allows for visits up to two years long. However, there are limitations related to the super visa, and additional complications that relate to any UK state pension. Pensions payments remain won't rise with inflation if you move to Canada, so you'll have to incorporate that in advance into any financial planning.
Ultimately, to keep things simple it is usually best to move to Canada from the UK before you retire. This way, you can work and earn your residency before changing your official status. Alternatively, you can establish or buy a business in Canada and make that the driving force behind your permanent move to the True White North. Book a free 15 minute call with us to learn more about your options.
Business Immigration to Canada
Sometimes it's possible to immigrate to Canada by buying a business or establishing a new one. In nearly all cases, it is required that applicants have the financial means, and experience to run a business in Canada. In addition, the applicant must show a commitment to hire 'in Canada' by submitting a detailed business plan outlining the expansion of the business under your direction and management. There are several viable options for experienced business owners to leverage including the 'owner-operator LMIA' or CUSMA or CETA Treaty investor pathways. We can assist you in both. Since establishing a business in Canada usually requires a large investment of capital as well as the hiring of Canadian citizens or permanent residents, it should be considered a second option next to the Express Entry System.
One of the most common obstacles in business immigration to Canada from the UK is knowing what program or pathway to apply under. This is where Tudor House can guide and assist you. We will assess your profile against all the provincial and federal business immigration streams and explain to you the best available options and timelines. If you're serious about pursuing business immigration to Canada, contact us and we can show you the process and verify your eligibility.
Job Hunting in Canada
To work in Canada you will need to apply for a work permit. It should take approximately five weeks to complete the process from the UK.
You'll also need a Social Insurance Number (SIN). The SIN provides you with the added bonus of allowing you to enjoy benefits similar to what National Insurance offers to in the UK. If your spouse, partner or dependent family members will be joining you in Canada, they will also be able to apply for open work permits.
To apply for the required permits, you may need a Labor Market Impact Assessment (LMIA), which is an application made on behalf of your future employer. You can read about the LMIA process here on the Government of Canada website. Once a positive LMIA is issued, you are free to apply for a work permit so long as you meet these conditons.
You have a valid job offer
You have the skills and qualifications required to do the job
The employer cannot find a Canadian to do the job as well as you can
For more clarity on LMIAs, contact us for a free 15 -minute Discovery Call.
What is an RCIC?
Regulated Canadian Immigration Consultants are professionally trained and qualified immigration practitioners whose job it is to advise and represent people through the complexities of the Canadian Immigration system. Choosing an RCIC is a vital step in achieving your long-term immigration goals.
Study in Canada from the UK
Canada's education system is world renown for its highly reputable programs and institutions starting at the high school level and going all the way up to postgraduate studies.
Studying in Canada from the UK provides countless opportunities to the thousands of students who come each year to further their academic goals.
With some exceptions, nearly everyone who comes to Canada to study must apply for a study permit before entering. This can include UK nationals.
You must be financially stable. You need to prove that you can pay for your tuition fees and have enough money for other expenses such as food and travel for yourself and any other family members who may accompany you to Canada. You should be aware that even if you have been accepted to a Designated Learning Institute in Canada, you will still need to apply for a study permit either at the port of entry or prior to boarding a flight to Canada.
You must prove to be a law-abiding citizen who poses no security risk to Canada and its people. You may need to bring a certificate of good conduct from the police. Learn more about studying in Canada.
How Much Does it Cost to Move to Canada?
Certain fees exist to process your application when moving to Canada, and the fees vary depending on what category or program you applied under. For those in the skilled worker programs, the cost is $550, plus $550 for a spouse and $150 per child. Once you have secured permanent residence, there is also an additional cost of $490 per person.
In addition, it is important to note that unless you have arranged for employment in Canada prior to your arrival, you must have what are termed "settlement funds" that total a minimum of $10,000 per person, calculated in Canadian dollars. It is also required that you have an additional $2,000 for each dependent that is moving to Canada with you.
While situations vary, and while different regions of Canada have different living costs, the key element to remember is that you will need to provide yourself and your family with enough breathing room to support your living expenses for six months.
Also, remember that if you are living in Canada you may still be required to pay taxes in the UK. And for retirees currently receiving a pension, you will also need to consider how to transfer that money while minimizing fees. In addition, it is prudent to consider other factors such as how inheritances may be impacted by your Canada move, how to manage the volatility of exchange rates, and other factors.
Under 30 Years of Age?
If you're under 30 years old, you may be eligible for the International Experience Class, which allows young people from the UK to travel and work in Canada for up to a year. Often UK nationals who particiapte in this program gain valuable skilled work experience, which can then be used to support a permanent residence application. If you're under the age of 30 and wish to come to Canada for travel and work, and possibly permanent residence, this program could be perfect for you.
The International Expereince Program at a Glance
Canada has negotiated bilateral youth mobility agreements with 30 countries, one of which is the UK. The International Experience Class is targeted to assist a younger demographic, and anyone between the ages of 18 and 30 can receive a temporary working visa to live and work in Canada for up to two years.
The central requirement is that you must have done a minimum total 1,560 hours of work (equivalent to 30 hours per week for 12 months) over the last three years, whether as a full or part-time worker. Successful candidates will be placed into a pool with draws that pick winners throughout the year.
Once your application has been selected, all you need to do is show that you:
Have at least $2,500 in settlement funds to help you land softly

Have a return ticket to your country of origin

Proof that you have health insurance
Learn more about it here, or simply give us a call and we can go over it with you. However, keep in mind: the International Experience Class is only available to those who plan to live and work outside the province of Quebec. Quebec has its own program, which you can read about here.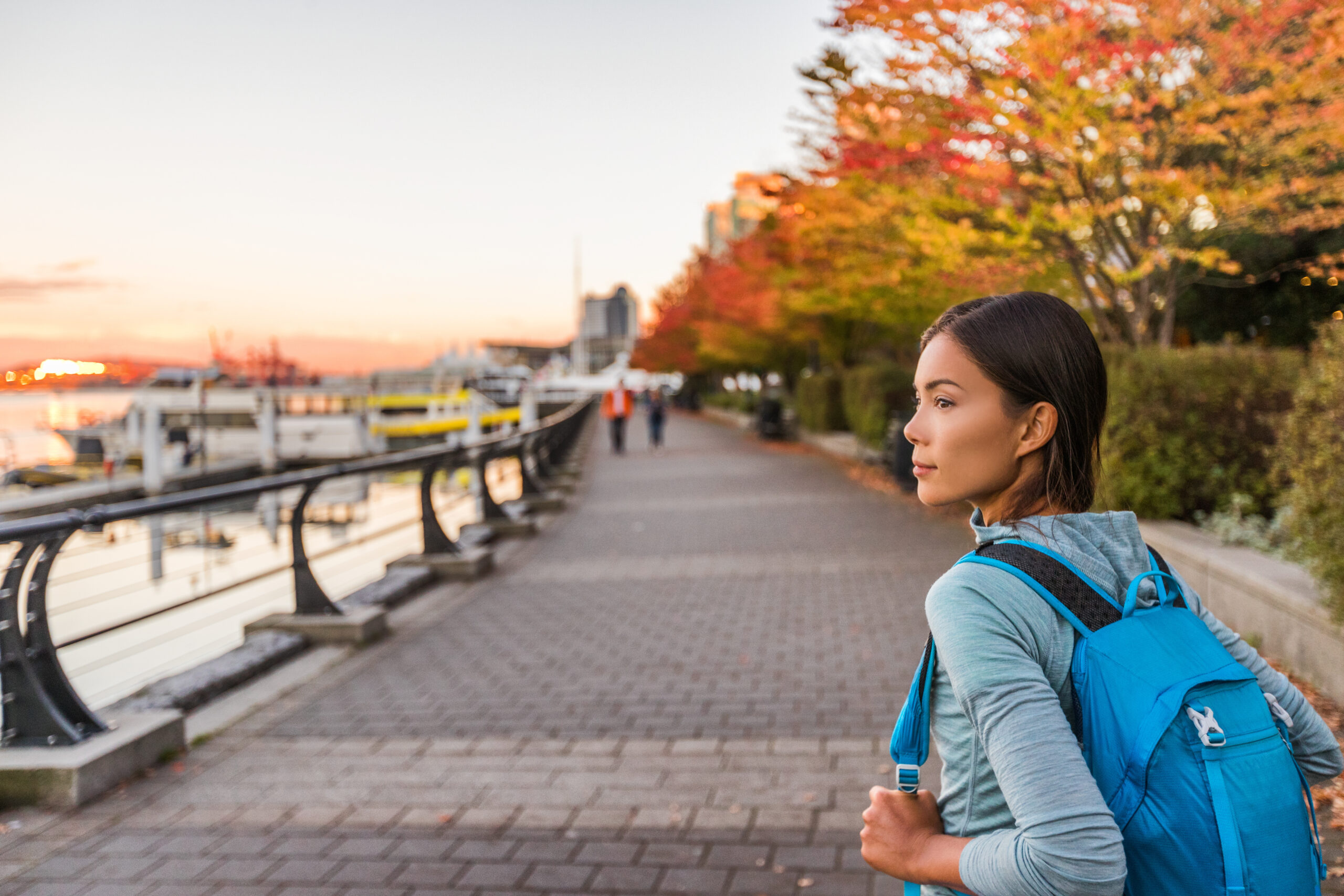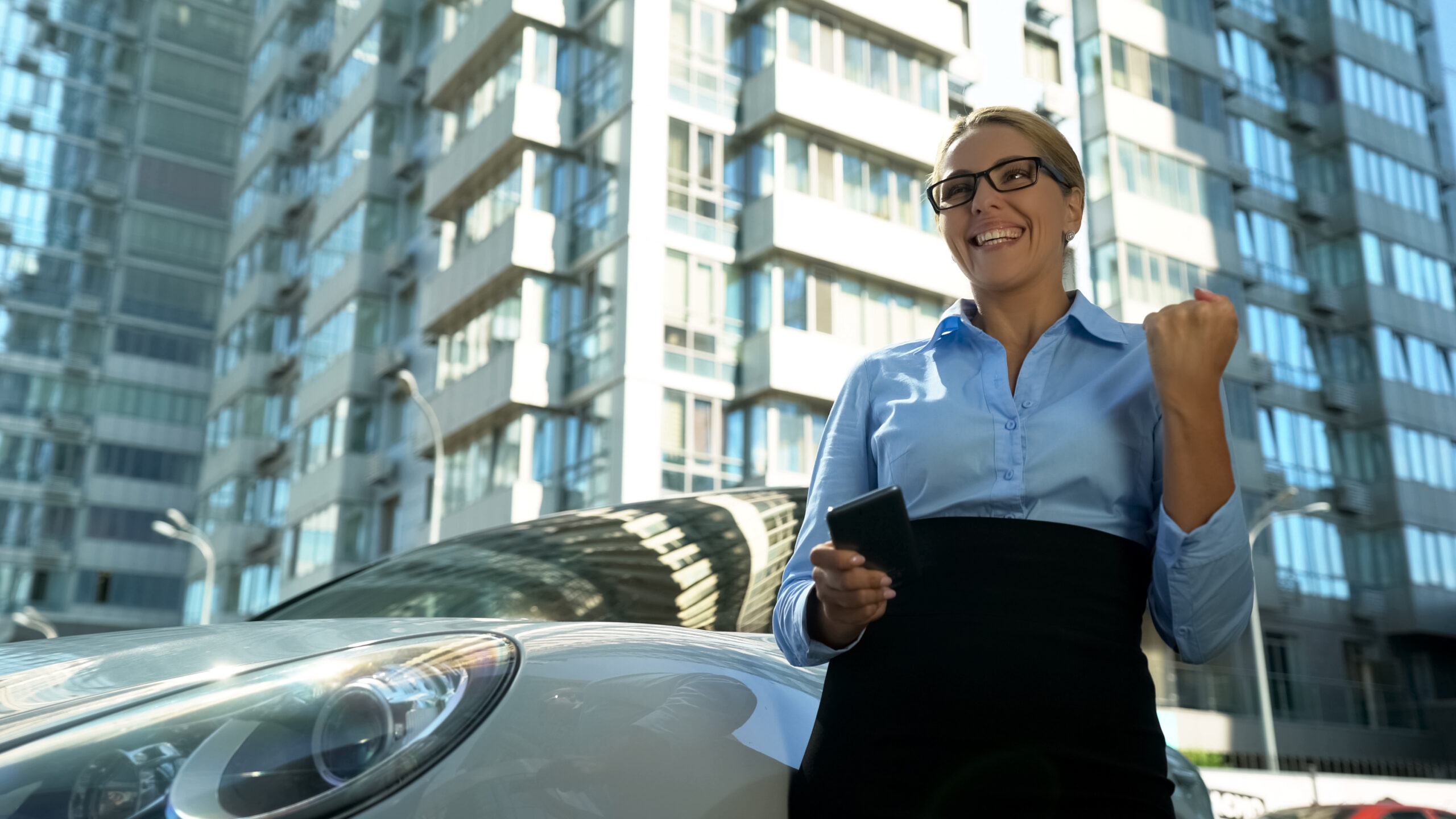 What If I'm Over 30 Years Old?
If you are not eligible for the International Experience Class, the best way to move to Canada from the UK is to become a permanent resident. Typically, between 5,000 and 10,000 UK citizens become permanent residents each year by applying through one of the two skilled worker programs.
Each of the programs have various requirements for education, language ability and work experience. If you meet the minimum eligibility requirements, your permanent residency application will then be scored based on a number of factors, including:
Age

Education

Work experience

Existing valid job offers in Canada

English/French language skills

Adaptability
Just as it was with the International Experience Class, successful candidates are placed into a pool, with regular draws that pick winners throughout the year. Candidates with the highest scores are most likely to be picked.
To get a better sense of the requirements, you should start with a some in-depth research about the Canadian Experience Class, Skilled Worker Class or the Skilled Trades Class on the Government of Canada's website.
To learn even more about eligibility requirements or to receive a complete breakdown of scoring factors, book a consultation and we will get you the information you need.
Assess Your Eligibility
Become a prospect in our system by completing an online assessment. We will contact you through email to follow up. Choose the best option below.
Tudor House Consulting and Chris Brown
"The mechanisms of the Canadian Immigration System are complex. As your legal representative, I will ensure the process is clear, safe and efficient. I enjoy working with my clients in this role"
– Chris Brown, RCIC and Managing Director.
Mission

To meet each client's short and long term immigration goals by providing fair, trustworthy, and reliable consulting and representation, delivered with the utmost discretion.

Strategy

Providing convenient and reliable consulting with fair compensation and efficient timelines.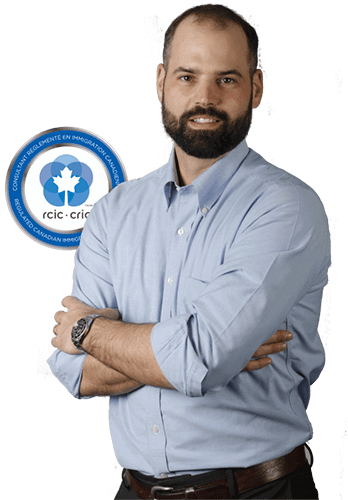 Book an Appointment
Meet one on one with Canadian Immigration Consultant Chris Brown to assess your case and see how you can come to Canada
Testimonials
Mr. Chris was very calm, cool, collected, and quite knowledgeable. In the face of my emotions over the purposes for my move, it was very much quite appreciated.

Had a discovery call with Chris Brown, he was very professional and provided me with all the information i needed as well detailed the process and next step in simple terms for me.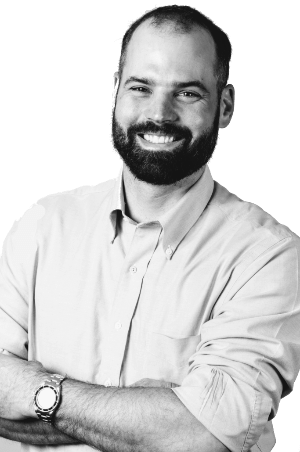 "I highly recommend Tudor House Immigration Service they have wonderful service and really help you on your needs. I'm thankful for Mr. Chris Brown who really helped me & support me to get my permanent residency. Very professional & responsive at all. So if you need some help for immigration matter go directly to Tudor House Immigration Services it is worth it! 🙏🏼"

"This is my second experience with Tudor House and it has been amazing on both occasions. Chris has been very helpful in getting things done on time and the way they should have been. I would recommend for anyone who is in difficult situation and needs immigration advice. I am definitely going to stick around for all my immigration needs with them."

"Chris helped us with an urgent visa situation at short notice and resolved our issues very quickly. He gave clear, accurate advice and we got the result we wanted. I will definitely contact Chris again when I need his immigration expertise."
Want to Immigrate to Canada from th UK?
Request Our Welcome Package
Learn about our services and process

View our packages, plans and fees

Book an appointment to speak with a Consultant