Book a Consultation Today
Study in Canada
Canada's education system is world renown for its highly reputable programs and institutions starting at the high school level and going all the way up to postgraduate studies.
Studying in Canada provides countless opportunities to the thousands of students who come each year to further their academic goals.
With some exceptions, nearly everyone who comes to Canada to study must apply for a study permit before entering.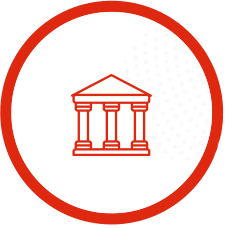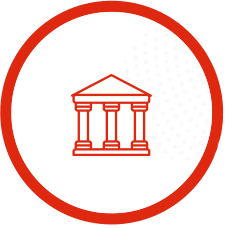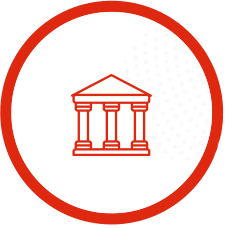 Step 3
Post Graduate Work Permit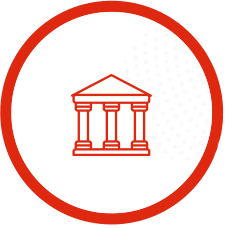 Step 4
Apply for Permanent Residence
Study and Work Package*
*Must meet minimum requirements.
A successful application for a Canadian Study Permit requires the following documents and credentials:
IELTS Assessment
School Transcripts
Education Credential Assessment (what is this?)
Valid Passport
Proof of Funds
Getting a Canadian study permit
To qualify for a Canadian study permit:
You must show proof of acceptance into a designated learning institution in Canada.
You must be financially stable. You need to prove that you can pay for your tuition fees and have enough money for other expenses such as food and travel for yourself and any other relative who accompanies you to Canada. You should also have return fare for yourself and any relatives who accompany you to Canada.
You must prove to be a law-abiding citizen who poses no security risk to Canada and its people. You may need to bring a certificate of good conduct from the police.
You must be healthy and willing to undergo a medical examination if the authorities deem it necessary.
You must be able to prove that you will leave the country after your studies are over. In other words, you must show strong ties to your home country.
You must supply the authorities with the following documents for your application to be considered:
Work in Canada after your study program
It is possible to extend your stay in Canada upon completion of your studies through the Post-Graduation Work Permit Program (PGWPP). This program allows you to earn work experience and qualify for permanent residence status in Canada through Express Entry.
A work permit in this program is issued for a period of time equal to the length of your study program but it cannot exceed 3 years. The study program should be at least 8 months for you to qualify for a work permit under the PGWPP.
To get a work permit after graduation, you must satisfy the following requirements.
You must have enrolled into a study program in Canada and studied full-time for a period not less than 8 months.
You must complete your study program and graduate from:
A public institution of higher learning such as a trade/technical school, a university or college
A private institution of higher learning that operates just like the public institutions.
A private secondary school or an institution of higher learning offering programs that lead to an attestation de spécialisation professionnelle (ASP), or a diplôme d'études professionnelles (DEP), or
A private institution that has been authorized to confer degrees by the provisional statute. In this case you must be enrolled into a program that leads to a degree and not just any other program offered at the institution.
All applications must be made within 90 days of receiving confirmation from your institution that you have successfully completed your study program.
You must have passed your study program and have been notified that you qualify for a degree, diploma or certificate.
When applying for the work permit you must have a valid study permit.
Choose the path that is best for you
Work and Study
Working in Canada can be a once in a lifetime opportunity. If you complete a program from a registered Post-Secondary institution, you may apply for a Post Graduate Work Permit which can lead to Permanent Residence.
Study – Work – Immigrate
Study
Studying in Canada is an excellent way to gain experience and opportunities for work during or after your studies. Canada is home to world class learning institutions that appeal to more than 350,000 international students per year. Find out if you would qualify for a study program by completing a study assessment.
Boarding School – Public School – Independent Education – Private Education – University – College – Graduate School – Language Schools – Short-term Study – University Prep School – Co-op
Learn more about High School options in Canada
Guaranteed Study Package*
School Acceptance
Study Permit
Visitor Visa
Study and Work Package*
School Acceptance
Study Permit
Visitor Visa
Post Graduate Work Permit
Complete PR Package*
School Acceptance
Study Permit
Visitor Visa
Study Permit Renewal
Post Graduate Work Permit
Express Entry Profile
Permanent Residence
*Applicants must meet eligibility requirements
Already in Canada?
Please contact us directly if you are wishing to renew a temporary permit or change your status.
Testimonials
Chris was able to summarize my specific immigration questions in 15 minutes and provided clear insight and directions. It was an eye opening session!

I got my open work permit last week within 20 days . It was unbelievable for me because I thought that it will take maximum 2 to 3 months but with the help of Chris it's possible . I m really thankful to Tudor house immigration and especially Chris , I suggest everyone if u need help in your immigration purposes no need to think anything u can just call Chris Brown.