Hundreds of thousands of German citizens have made the move to Canada in recent years. There are many routes to achieving Canadian permanent residency visas for German citizens.
People want to immigrate to Canada from Germany for a variety of reasons, such as furthering their studies, pursuing their specialized trades, looking for a better future for the families or searching for career opportunities in the North American market.
Canada is an appealing destination for immigrants the world over. The prospect of living in a bilingual country with a beautiful and bountiful landscape has strong appeal for many people in Germany, not to mention the various family and personal reasons that lead people to want to establish roots in a new country. Canadians benefit from a safe and stable environment that makes achieving a high quality of life easily attainable for all residents and citizens.
How to Immigrate to Canada from Germany
For many people in Germany, the best path to immigration is through a Canadian Permanent Residency Visa. Visa holders and their immediate families a route to securing a Canadian passport while allowing them to:
Live and work in Canada
Enter and leave the Country as they so choose without the need for further visas
Access medical care
Access the Canadian Education system for their children
Own property in Canada
Convert their Permanent Residency visas to full Canadian Citizenship
Requirements to Immigrate to Canada from Germany
There are several avenues available for citizens of Germany who want to emigrate to Canada. The government of Canada has created an Express Entry system that covers three programs designed to facilitate the immigration and integration of skilled workers to a variety of areas in Canada. Depending on your situation, one of these programs could be your ticket to permanent residency visa, and, eventually, Canadian citizenship.
These express entry programs are designed to help settle people in any province or territory, except for Québec, which has its own criteria for selecting skilled workers.
Federal Skilled Worker
This program is for skilled workers with foreign work experience who want to immigrate to Canada permanently.
If applicants meet the minimum requirements for skilled work experience, education and language ability then they could be admissible for a visa under the Federal Skilled Worker program. People who fulfill the minimum requirements will then have their cases judged on the following criteria:
age
education
work experience
whether you have a valid job offer
English and/or French language skills
adaptability (how well you're likely to settle in Canada)
Federal Skilled Trades Program
This program is for skilled workers who want to become permanent residents, with the primary qualification being trades skills in specific areas.
To be eligible, you must:
meet the required language levels for reading, writing, speaking and listening
have at least 2 years of full-time work experience (or an equal amount of part-time work experience) in a skilled trade within the 5 years before you apply
meet the job requirements for that skilled trade as set out in the National Occupational Classification, except for needing a certificate of qualification
have a valid job offer of full-time employment for a total period of at least 1 year or a certificate of qualification in that skilled trade issued by a Canadian provincial, territorial or federal authority
The Federal Skilled Trades Program prioritizes several roles and industries for selection. As listed in the National Occupational Classification (NOC). They are:
Major Group 72 – industrial, electrical and construction trades
Major Group 73 – maintenance and equipment operation trades
Major Group 82 – supervisors and technical jobs in natural resources, agriculture and related production
Major Group 92 – processing, manufacturing and utilities supervisors and central control operators
Minor Group 632 – chefs and cooks
Minor Group 633 – butchers and bakers
If you have training or experience in any of these area then this program could set you on the path to permanent residency in Canada.
Canadian Experience Class
The Canadian Experience Class is for skilled workers who have Canadian work experience and want to become permanent residents.
In order to qualify for the Canadian Experience Class, you must meet the required language levels for writing, reading, speaking, and listening needed for your job and have at least 1 year of skilled work experience in Canada that was gained legally in the last 3 years before you apply.
Skilled work experience includes managerial jobs, professional jobs, as well as technical jobs and skilled trades as defined by the National Occupation Classification. Your work experience can be in one or a combination of several of these areas. You must show that you performed the duties set out in the lead statement of the occupational description. This includes all the essential duties and most of the main duties listed.
Québec-Selected Skilled Workers
Québec has a special agreement on immigration with the Government of Canada. The province of Québec has its own rules for choosing immigrants who will adapt well to living there so immigrants from Germany will need to go through an additional application if they want to reside in Québec.
There is a two-step process for skilled workers to apply for immigration to Québec. First, you must apply to the Government of Quebec for a Quebec Selection Certificate (Certificat de sélection du Québec [CSQ]). If you receive a CSQ then you must apply to Immigration, Refugees and Citizenship Canada for permanent residence.
Tudor House can Help
Tudor House Immigration Services provides immigration services in accordance with the standards of the Immigration Consultants of Canada Regulatory Council (ICCRC). We can make sure that you get all the correct information and details you need to facilitate your residency or immigration application.
For anyone from Germany who wants to establish roots in Canada, our services can make the application process as efficient as possible. For many people, this journey begins with permanent residency visa before eventually qualifying for citizenship and obtaining a passport. The government of Canada has an array of programs available to German citizens who hope to secure their Canadian passport one day, and Tudor house will make sure that you get all the information and support you need to find the right one and qualify successfully.
Need Assitance?
Speak with Canadian Immigration Specialist Chris Brown from Tudor House Immigration Services.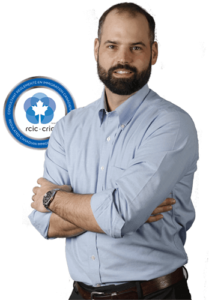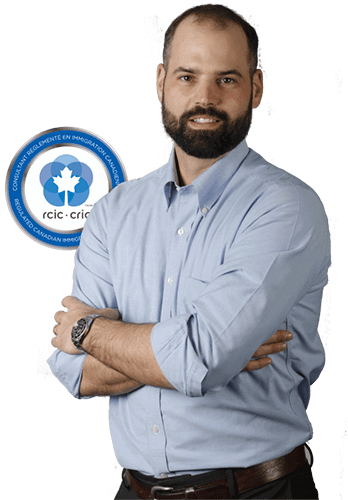 "Chris was both knowledgeable and helpful. He made us feel at ease when asking questions and gave us valuable advice that would have been difficult for us to find on our own."
Alana B – May 18, 2020
Testimonials
Chris was knowledgeable with everything that I asked him about in regards to PGWP, work permit and PR as an international student. Was able to answer all my questions and also give insights and advice on things that I should also consider and prepare for.

Chris was very knowledgable, laid out al lthe info in a clear and easy way. He managed to get everything I wanted to know in to my time slot. Great - thanks!

Called exactly on time. It was a complimentary session but he still made sure I knew my options and what would be most beneficial. Didn't pressure me into paying for further services, but I will likely do so anyway because of this experience. For a free 20 minute session? Excellent. Thank you

Mr. Brown laid out the Canadian immigration process in a clear and informative manner. By walking me through various pathways it became clear which steps I needed to take next.