Immigration Consultant Vancouver
Regulated Canadian Immigration Consulting

Express Entry

BC PNP

LMIA

Family Sponsorship

Study Permit/Work Permit

Business Immigration
Book a Free 15 Minute Call
*Book Your Discovery Call to Learn How We Can Help You
Tudor House Consulting and Chris Brown
"The mechanisms of the Canadian Immigration System are complex. As your legal representative, I will ensure the process is clear, safe and efficient. I enjoy working with my clients in this role"
– Chris Brown, RCIC and Managing Director.
Mission

To meet each client's short and long term immigration goals by providing fair, trustworthy, and reliable consulting and representation, delivered with the utmost discretion.

Strategy

Providing convenient and reliable consulting with fair compensation and efficient timelines.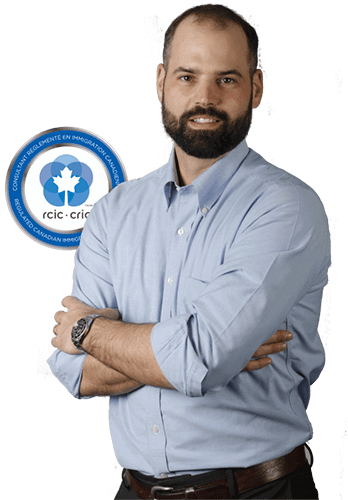 How Regulated Canadian Immigration Consultants From Tudor House Can Help
At Tudor House, we are committed to helping people through the steps they must take in Canadian immmigration process. As members in good standing of the Immigration Consultants of Canada Regulatory Council (ICCRC), we offer trustworthy and reliable immigrations services.
With fairness, integrity and excellence as our guiding principles, our Canadian immigration consulting firm helps protect the interests of individuals and families from around the world who want to immigrate to Canada. Our model of immigration consultation offers complete transparency, and we can reach people anywhere in the world through virtual consultations.
Let us help you establish your future in Canada. We look forward to working with you!
Assess Your Eligibility
Become a prospect in our system by completing an online assessment. We will contact you through email to follow up. Choose the best option below.
Book an Appointment
We Are Ready to Assist
Testimonials
Mr. Chris was very calm, cool, collected, and quite knowledgeable. In the face of my emotions over the purposes for my move, it was very much quite appreciated.

Had a discovery call with Chris Brown, he was very professional and provided me with all the information i needed as well detailed the process and next step in simple terms for me.

Vancouver Immigration Consultant
"Vancouver Immigration Consulting at Its Best"
Vancouver is home to many immigration lawyers and consultants; so what makes us different than the rest? Firstly, we take pride in providing fair, reliable and fast service. Unlike other consultants, who may mislead you to gain your trust, we like to be up front and honest with you, even if it's not the news you were hoping to hear. Our trusted and fair model of consulting has allowed us to build a dedicated client base, which means you benefit from experienced knowledge and guidance. We do not want to put your future in jeopardy for the sake of making a few extra dollars. In this day and age, we prefer to work with people remotely because it provides the most efficient model for us to prepare your application. We understand that not everyone gets our digital model of consulting, but the ones who choose to work with us do not regret it.
What is an RCIC?
Regulated Canadian Immigration Consultants are professionally trained and qualified immigration practitioners who receive accreditation from the Canadian Government through an oversight body, the Immigration Consultants of Canada Regulatory Council (ICCRC).
This oversight body operates in similar fashion to a law society, regulating the Canadian immigration consulting profession and protecting the consumers of immigration services.
If you are considering immigration, having an RCIC on your side will help you safely navigate the complexities of the Canadian immigration system and achieve your long-term immigration goals.
Meet Chris Brown, RCIC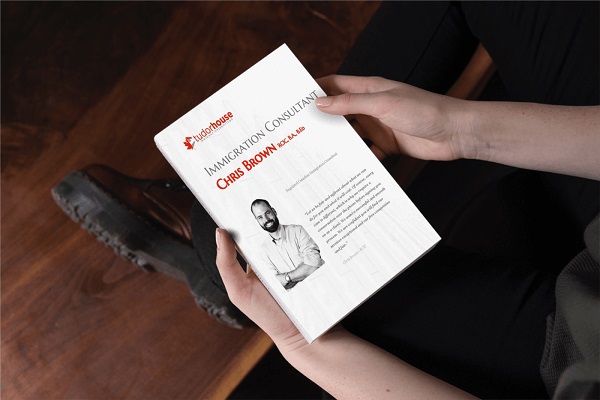 "I highly recommend Tudor House Immigration Service they have wonderful service and really help you on your needs. I'm thankful for Mr. Chris Brown who really helped me & support me to get my permanent residency. Very professional & responsive at all. So if you need some help for immigration matter go directly to Tudor House Immigration Services it is worth it! 🙏🏼"

"This is my second experience with Tudor House and it has been amazing on both occasions. Chris has been very helpful in getting things done on time and the way they should have been. I would recommend for anyone who is in difficult situation and needs immigration advice. I am definitely going to stick around for all my immigration needs with them."

"Chris helped us with an urgent visa situation at short notice and resolved our issues very quickly. He gave clear, accurate advice and we got the result we wanted. I will definitely contact Chris again when I need his immigration expertise."
About Tudor House Consulting
Tudor House Immigration Services is a regulated Canadian immigration consulting firm with offices located throughout BC. We are proud to serve clients in Victoria, Nanaimo, Vancouver and beyond. If you are already in Canada, or if you are simply interested in moving here, we want to be your partner on your immigration journey to our great country. To start the conversation, we offer a 15 minute call, on us.
Tudor House Immigration Services specializes in Permanent Residence applications in the following pathways and streams: Express Entry, BC PNP, Family Sponsorship and Temporary Residence.
Contact & Consultation
Often the hardest part about starting your immigration journey is making the right choices with consultations and representatives. At Tudor House Immigration Services, we're committed to helping you start your immigration journey in a way that assures the best possible outcome in 30 days or less, so contact us today and receive a valuable head start with our initial consultation.
Do I Need an Immigration Consultant to Immigrate to Canada?
To immigrate to Canada, you are not required to use the services of an immigration consultant.
In Canada, we treat everyone equally, and you can always apply on your own. All the forms you need to do so are available for free on the Government of Canada's Immigration, Refugees and Citizenship website.
Do Immigration Consultants Need to be Certified?
Yes, anyone giving advice on immigration matters or representing you in your application needs to be authorized to do so. If you decide to work with an immigration consultant, be sure to verify their credentials first.
What are the Advantages of an Immigration Consultant?
An immigration consultant makes the entire process of immigrating to Canada much easier. Whether you are emigrating from abroad, are applying for permanent residency, or are trying to bring your loved ones to join you in Canada, the legal and documentation process can sometimes be complex.
Having someone to help you understand all the details can be extremely helpful, especially with so much on the line. After all, if you make a mistake, your application can be rejected or significantly delayed. Hiring someone who has extensive experience in the field will make your job easier, and will almost certainly increase your chances of a successful immigration process, whether it is for study, work, travel, business or personal reasons.