Vancouver Immigration Consultant
Regulated Canadian Immigration Consulting

Express Entry, Business Immigration, BC PNP, Family Sponsorship, LMIA
Book a Free 15 Minute Call
Tudor House Consulting and Chris Brown
"I am passionate about Immigration consulting because it makes me happy to help newcomers to Canada. I enjoy making a complicated process for immigrants easier to understand."

– Chris Brown, RCIC and Managing Director.
Mission

To meet each client's short and long term immigration goals by providing fair, trustworthy, and reliable consulting and representation, delivered with the utmost dicretion.

Strategy

We strive to make the process as simple and clear as possible. Our enhanced client servics include a dedicated client portal, scheduled Zoom meetings, clear docuement checklists and tasks, and a pay-as-you-go fee structure.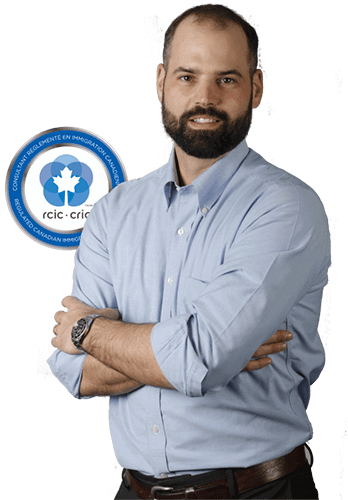 Working With Tudor House Consulting
Careful and trustworthy immigration planning takes time. Tudor House starts by defining what is possible for each client and by making a commitment to achieving specific goals. We strive for auethenticity as your partner in the immigration journey as we ensure that your interests are protected. Our virtual consulting model allows us to reach you anywhere in the world. Booking a client meeting or scheduling a consultation is simple and can be done in a matter minutes either by telephone or online. We are confident you will find our services exceptionally valuable, so we invite you to reach out for a free 15 mintue call. You will speak directly with a Regulated Canadian Immigration Consultant (RCIC). Tudor House is committed to making your future in Canada our personal priority. We look forward to working with you!
Vancouver Immigration Consultant
"Vancouver Immigration Consulting at Its Best"
Vancouver is home to many immigration lawyers and consultants. So what makes us different than the rest? Firstly, we take pride in providing fair, reliable and fast service. Unlike other consultants, who may mislead you to gain your trust, we like to be up front and honest with you, even if it's not the news you were hoping to hear. Our trusted and fair model of consulting has allowed us to build a dedicated client base, which means you benefit from experienced knowledge and guidance. We do not want to put your future in jeopardy for the sake of making a few extra dollars. In this day and age, we prefer to work with people remotely because it provides the most efficient model for us to prepare your application. We understand that not everyone gets our digital model of consulting, but the ones who choose to work with us do not regret it.
Book an Appointment
Want to speak with a Regulated Canadian Immigration Consultant or schedule an Online Consultation?
Testimonials
Chris was knowledgeable with everything that I asked him about in regards to PGWP, work permit and PR as an international student. Was able to answer all my questions and also give insights and advice on things that I should also consider and prepare for.

Chris was very knowledgable, laid out al lthe info in a clear and easy way. He managed to get everything I wanted to know in to my time slot. Great - thanks!

Called exactly on time. It was a complimentary session but he still made sure I knew my options and what would be most beneficial. Didn't pressure me into paying for further services, but I will likely do so anyway because of this experience. For a free 20 minute session? Excellent. Thank you

Mr. Brown laid out the Canadian immigration process in a clear and informative manner. By walking me through various pathways it became clear which steps I needed to take next.
About Tudor House Consulting
Tudor House Immigration Services is a regulated Canadian immigration consulting firm with offices located throughout BC. We are proud to serve clients in Victoria, Nanaimo, Vancouver and beyond. If you are already in Canada, or if you are simply interested in moving here, we want to be your partner on your immigration journey to our great country. To start the conversation, we offer a 15 minute call, on us.
Tudor House Immigration Services specializes in Permanent Residence applications in the following pathways and streams: Express Entry, BC PNP, Family Sponsorship and Temporary Residence.
Contact & Consultation
Often the hardest part about starting your immigration journey is making the right choices with consultations and representatives. At Tudor House Immigration Services, we're committed to helping you start your immigration journey in a way that assures the best possible outcome in 30 days or less, so contact us today and receive a valuable head start with our initial consultation.
COVID 19 Update: All Services Remain Open – Online Consultation Only – Book 15 min call for Immediate Help
Do I Need an Immigration Consultant to Immigrate to Canada?
To immigrate to Canada, you are not required to use the services of an immigration consultant.
In Canada, we treat everyone equally, and you can always apply on your own. All the forms you need to do so are available for free on the Government of Canada's Immigration, Refugees and Citizenship website.
Do Immigration Consultants Need to be Certified?
Yes, anyone giving advice on immigration or representing you in your application needs to be authorized to do so. If you decide to work with an immigration consultant, it is extremely important that they be an authorized to represent you. 
What are the Advantages of an Immigration Consultant?
An immigration consultant makes the entire process of immigrating to Canada much easier. Whether you are emigrating from abroad, are applying for permanent residency, or are trying to bring your loved ones to join you in Canada, the legal and documentation process can sometimes be complex.
Having someone to help you understand all the details can be extremely helpful, especially with so much on the line. After all, if you make a mistake, your application can be rejected or significantly delayed. Hiring someone who has extensive experience in the field will make your job easier, and will almost certainly increase your chances of a successful immigration process, whether it is for study, work, travel, business or personal reasons.
Can I Apply for Multiple Immigration Streams?
Good question! The answer is always "it depends," as everyone's immigration situation is different. That's why it's a great idea to give us a call for a quick 20-minute free consultation.
We have the kind of immigration experience in the application process that can make your Canadian permanent residency dreams a reality. All you need to do is get on the phone and tell us a little bit about your specific goals. Our team of consultants will find a way to make the immigration process work best for you. We want your experience with this process to be as smooth as possible, and we'll work hard to make sure that happens.