Immigration Consultant in Edmonton, Alberta
Regulated Canadian Immigration Consulting

Express Entry

AINP

LMIA

Family Sponsorship

Study Permit/Work Permit

Business Immigration
Book a Free 15 Minute Call
*Book Your Discovery Call to Learn How We Can Help You
Edmonton Immigration Consultants
For many people, the complexity of can pose a significant challenge to overcome. If you are from (or desire to live in) Edmonton, AB and have questions about how to complete immigration applications, which immigration files you need to include, or anything else about the process of immigrating to a Canadian city, the certified immigration consultants at Tudor House can help
If you are not sure about which steps should be taken next on your immigration path to Canada, a short call with one of our immigration consultancy experts will help you get your bearings and increase your chance of success in the application process.
Our expert Edmonton immigration consultants can help with anything from temporary visas for foreign nationals to a permanent residency or citizenship application.
Tudor House Consulting and Chris Brown
"The mechanisms of the Canadian Immigration System are complex. As your legal representative, I will ensure the process is clear, safe and efficient. I enjoy working with my clients in this role"
– Chris Brown, RCIC and Managing Director.
Mission

To meet each client's short and long term immigration goals by providing fair, trustworthy, and reliable consulting and representation, delivered with the utmost discretion.

Strategy

To reach 100% success and approval using a proven methodology of assess, verify, and present.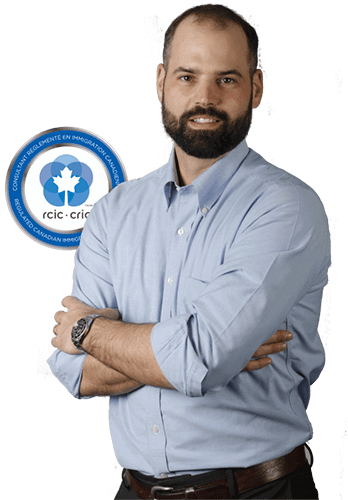 How Regulated Canadian Immigration Consultants From Tudor House Can Help
Tudor House Immigration Services will guide you through the Canadian immigration journey. As members in good standing of the College of Immigration and Citizenship Consultants (CICC), we offer expert, trustworthy, and reliable immigration services for people inside and outside of Canada in the areas of: Permanent Residency, Sponsorship, Temporary Residence, and Citizenship.
With fairness, integrity and excellence as our guiding principles, our consulting firm protects the interests of individuals and families who want to migrate to Canada. Our model of consultation offers clarity, ease of use, efficiency, and timely, regular communication.
Let us help you establish your future in Canada. We look forward to working with you!
Book an Appointment
We Are Ready to Assist

If you want to Immigrate to Canada, trust the Immigration Consultants at Tudor House Immigration. We're specialists in Canadian immigration law. Providing support, information, and advice for students, working professionals, permanent residents, and more.

The Spousal Sponsorship Program is one of the most popular ways to achieve permanent residency for your loved ones. Find out more about the rules and restrictions involved in sponsoring a spouse, partner or dependent child.