Immigrate to Canada from the US
Regulated Canadian Immigration Consulting

Express Entry, Business Immigration, BC PNP, Family Sponsorship
Book a Consultation Today
Meet Chris Brown, RCIC
"Immigration consulting is about trust, integrity and commitment. Your Canadian future is my top priority."
Read more about Chris' bio here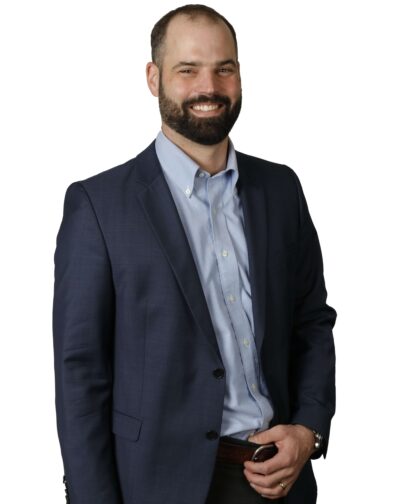 What is an RCIC?
Regulated Canadian Immigration Consultants are professionally trained and qualified immigration specialists. Choosing an RCIC is a vital step in achieving your long-term immigration goals.
Fair and Reasonable Fees
We don't take our clients for granted. Our years of experience have taught us to be fair and upfront. Therefore we have no problem sharing our fair and highly competitive fees and packages. We only ask that in return you book a free Discovery Call with us first. Once you have made the booking, we will send you our complete fee package. If you like what you see, we would love to follow up with you.
Can US citizens become permanent residents in Canada?
Is there a special process for entrepreneurs?
What immigration programs does Canada have?
Are they the same for every province?
These are just a few questions people wonder before eventually moving to Canada from the US. Our guide is here to answer your questions and simplify the process. There are many opportunities to be had. We want people from the United States to succeed and enjoy their time in Canada, however long that may be.
US citizens can become permanent residents, and with Tudor House Immigration Services at your side, you'll be much better prepared to immigrate to Canada from the US.
What is a Permanent Resident?
A permanent resident in Canada is a person who resides in Canada indefinitely but maintains their citizenship from a different country. If a person is in Canada temporarily or has been granted their Canadian citizenship, then they are not or no longer a permanent resident.
Note: If you've entered Canada on a temporary study permit, you may not be eligible to apply for permanent residency after being in the country. This is known as dual intent. For more details, contact us.
How Can US Citizens Become Permanent Residents?
It's best to start with Canada's economic immigration programs. They are part of an online application system that is called Express Entry. By applying through one of the programs below, skilled immigrant workers seeking to obtain permanent residence are placed at the top of the immigration list. These include:
Medical staff

Teachers

Lawyers

Hotel Managers

Plumbers

Computer Network Technicians
Workers can also apply through the Province Nominee Program (see below).
The Federal Skilled Worker Program
International professionals and skilled workers can apply to this program, as well as their spouse or partner and dependent children. Workers are reviewed according to their skills, education, and other requirements. 
The majority of applicants are processed within six months, sometimes less.
The Federal Skilled Trades Program
This program aims to resolve the problem of labor shortages in skilled trades experienced by communities and cities across the country. Qualified tradespeople with work experience can apply. They will be required to meet certain language criteria and other minimum requirements. 
The review process takes six months.
The Canadian Experience Class
People who have worked a minimum of one year in Canada as a temporary resident can apply to this program. They must meet certain language criteria and other minimum requirements. It is ideal for workers who have already settled in the country with their families, or for those who are planning their future in Canada.
United States citizens who are immigrating to Canada should consider applying to the programs listed above to benefit from a relatively speedy application procedure for obtaining permanent residence. 
Tudor House Immigration is available to provide you with more details.
The Provincial Nominee Program (PNP)
Almost all of the provinces and territories in Canada have a Provincial Nominee Program (PNP). Each province and territory has split the PNP into "streams," which are designed to accommodate certain groups, such as entrepreneurs and semi-skilled workers. Each stream has its own set of qualifications to which applicants must adhere. 
Workers can apply to these programs if they meet certain requirements, wish to obtain permanent residence, and want to live in a specific province or territory. 
Bear in mind that each province and territory have paper-based—where you mail in your application—and Express Entry processes depending on the program or stream to which a United States worker applies. 
Both types of application processes require the applicant to be nominated by the province or territory. The nomination is achieved by reviewing the province or territory's programs and instructions on their website. 
Note: Quebec is the only province that does not have a PNP, but they have other ways of hiring a United States skilled worker, which can be found on their immigration website.
There are two ways for workers to apply:

The Paper-Based Application Process
Once you have applied to a paper-based stream for nomination by a province or territory and met their eligibility requirements, the US citizen will be nominated. Then, they can apply for permanent residence by doing the following:
Submit by mail a paper application and pay the application fees to the Immigration, Refugees, and Citizenship Canada.

Pass a medical exam.

Pass a police check.
Application review times vary and are usually longer than the Express Entry method.
The Express Entry Application Process
United States applicants can gain nomination via an Express Entry process one of two ways:
Contact the province or territory of the applicant's choice to gain the agreement of that province or territory to nominate the applicant. If an agreement is achieved, the applicant proceeds to apply for nomination. After nomination has been confirmed, applicants must create or update an Express Entry profile to demonstrate their nomination.

Create an Express Entry profile to demonstrate an interest in the chosen province or territory. If the province or territory sends the applicant a "notification of interest," the applicant can contact the province or territory by phone to gain the agreement that the province or territory will nominate them. The applicant applies to their chosen Entry Express stream and will be notified of the official nomination through their profile. Applicants must accept or reject the province or territory's offer electronically.
With the applicant's nomination settled, they will electronically receive an invitation by the province or territory to electronically submit an application for permanent residency to the Immigration, Refugees, and Citizenship Canada.
US entrepreneurs may be able to apply to Canada's Start-Up Visa program and gain permanent residency. They must meet certain criteria, such as:
Own a qualifying business

Have proof that a designated organization financially supports you

Meet a province or territory's language requirements

Have a sufficient amount of funds once the move to Canada is completed
If a US entrepreneur is eligible, they must get the online application package, which will assist them in filling out the application forms. Additionally, a US entrepreneur will have to pay application fees online. If the business has several partners and they are all applying for permanent residency, each partner must submit their own application. The applications will be reviewed only once they have all been submitted and received.
Why Choose Tudor House Consulting?
Careful and trustworthy immigration planning takes time. Tudor House starts by defining what is possible for each client and by making a commitment to achieving specific goals. We strive for authenticity as your partner in the immigration journey as we ensure that your interests are protected. Our virtual consulting model allows us to reach you anywhere in the world. Booking a client meeting or scheduling a consultation is simple and can be done in a matter minutes either by telephone or online. We are confident you will find our services exceptionally valuable, so we invite you to reach out for a free 15 minute call. You will speak directly with a Regulated Canadian Immigration Consultant (RCIC). Tudor House is committed to making your future in Canada our personal priority. We look forward to working with you!
Book an Appointment
Want to speak with a Regulated Canadian Immigration Consultant or schedule an Online Consultation?
Testimonials
Clear, concise information and responds promptly to emails. Just began the consultation process and I am happy so far.

I highly recommend Tudor House Immigration Service they have wonderful service and really help you on your needs. I'm thankful for Mr. Chris Brown who really helped me & support me to get my permanent residency. Very professional & responsive at all. So if you need some help for immigration matter go directly to Tudor House Immigration Services it is worth it! 🙏🏼

Chris was knowledgeable with everything that I asked him about in regards to PGWP, work permit and PR as an international student. Was able to answer all my questions and also give insights and advice on things that I should also consider and prepare for.

Chris was very knowledgable, laid out al lthe info in a clear and easy way. He managed to get everything I wanted to know in to my time slot. Great - thanks!
Tudor House Consulting and Chris Brown
"I am passionate about Immigration consulting because I enjoy helping newcomers to Canada reach their dreams. I make a complicated process clear and simple to understand."
– Chris Brown, RCIC and Managing Director.
Mission

To meet each client's short and long term immigration goals by providing fair, trustworthy, and reliable consulting and representation, delivered with the utmost discretion.

Strategy

We strive to make the process as simple and clear as possible by providing up front, candid advice, with easy to follow checklists and timelines, through a dedicated client portal.